How To
如何通過標籤下載Instagram照片
在Qoob Stories的幫助下,您可以下載Instagram在特定標籤下發佈的照片——在一瞬間,您可以將數百張感興趣的圖片保存到您的電腦中。只需遵循以下簡單步驟:
1. Install and launch Qoob Stories.
獲得Qoob Stories
下載
2. Log into your Instagram account in-app.
3. Enter the name of a hashtag into the search bar.
4. Select the suitable option that's preceded by the hashtag (#) symbol.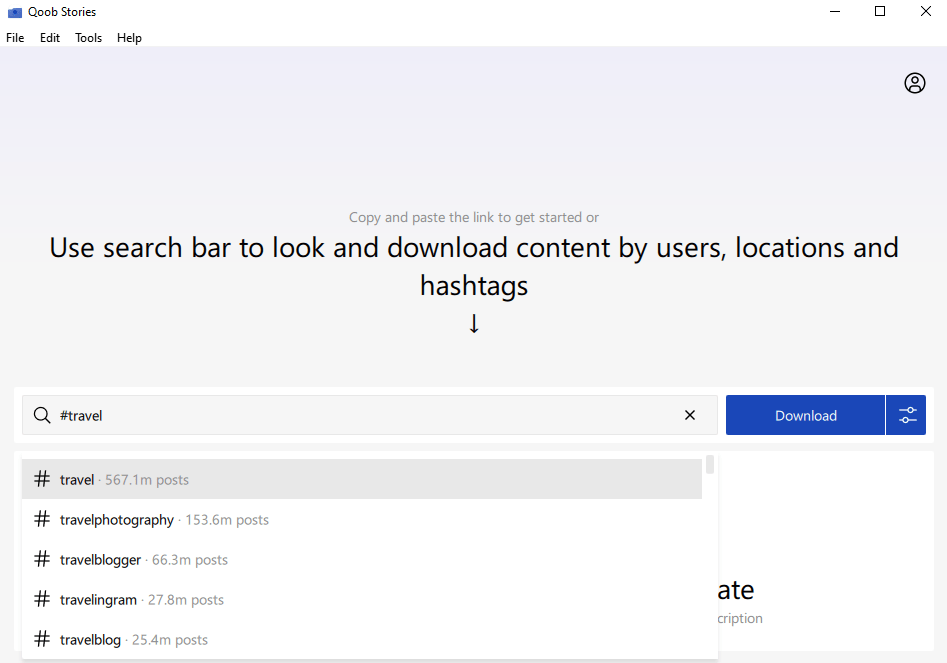 5. Click the Download button to generate results. Qoob Stories will download and save Instagram photos directly to your PC.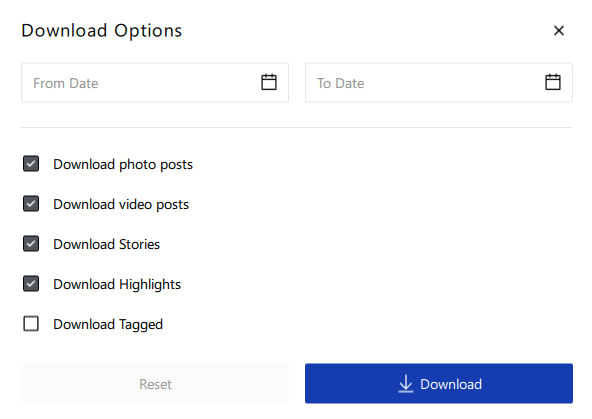 提示:
Click the Arrow symbol on the latest previewed photo to show all the downloaded photos from Instagram:

Hover the cursor over a picture to display the caption, as well as date and time the photo was downloaded on:

Click the Folder symbol to show the downloaded file in the destination folder; click three dots nearby will show you all the activities for the particular photo:

Click Update Posts button to update the current search:
您也可以通過轉到編輯菜單>更新所有訂閱或單擊鍵盤上的F5按鈕,一次刷新所有訂閱: