什麼是Qoob Stories?
A smart Instagram Story Viewer that lets you browse and save Stories, Highlights, photos and videos from public and private IG accounts.
Instagram快拍查看與下載
在您的案頭上查看來自公共和私人Instagram帳戶的Instagram快拍。只需在應用程序中輸入Instagram用戶名即可開始觀看並保存快拍以供離線觀看。
自動下載新內容
在Qoob Stories IG檢視器中添加最喜愛的帳戶,以下載其當前和將來的所有內容。將新帖子和Instagram快拍自動保存到您的電腦中。
Instagram照片和視頻下載
獲取Instagram定期發佈的高品質和流行格式的帖子。使用Instagram帳戶、標籤和地理位置的中繼資料保存照片和視頻內容。
Selective Instagram Content Download
Control what will be downloaded. Select some or all types of content - photo, video, Instagram Stories, Highlights, Tagged, and Saved posts.
Instagram帖子說明保存
獲取Instagram定期發佈的高品質和流行格式的帖子。使用Instagram帳戶、標籤和地理位置的中繼資料保存照片和視頻內容。
Full Instagram Account Backup
Create a backup of your Instagram posts, Story Highlights, and other content. Download Instagram posts with captions, export the list of the users you follow, save all media.
Instagram Saved Collection Download
Move the posts you bookmarked on Instagram to your computer. Get permanent offline access to your Instagram Saved posts collections, download them in high quality.
Instagram Tagged Posts Download
Transfer the Instagram posts you were tagged in directly to your computer. Save the tagged Instagram photo and video publications from profiles of other users.
Coming Soon
IGTV Video Download
Save IGTV videos of any length from any Instagram account. Watch the long-form IG videos and clips offline on your computer whenever you want.
What can you do with Qoob?
查看好友的私人Instagram快拍
訪問您關注的Instagram個人帳戶的快拍、快拍精選和帖子。即使不訪問Instagram,也可以瀏覽和保存Instagram的私人內容。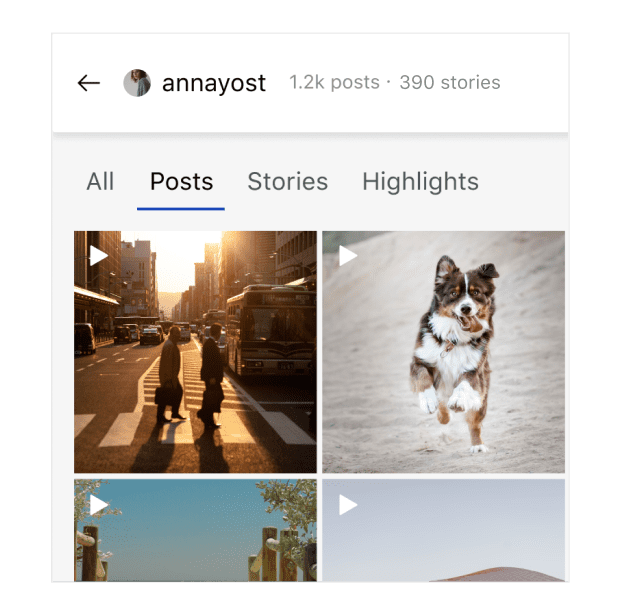 瀏覽沒有廣告的Instagram動態消息
在您的案頭上觀看Instagram照片和視頻,不受廣告干擾。享受線上服務無法提供的無廣告的免費Instagram觀看體驗。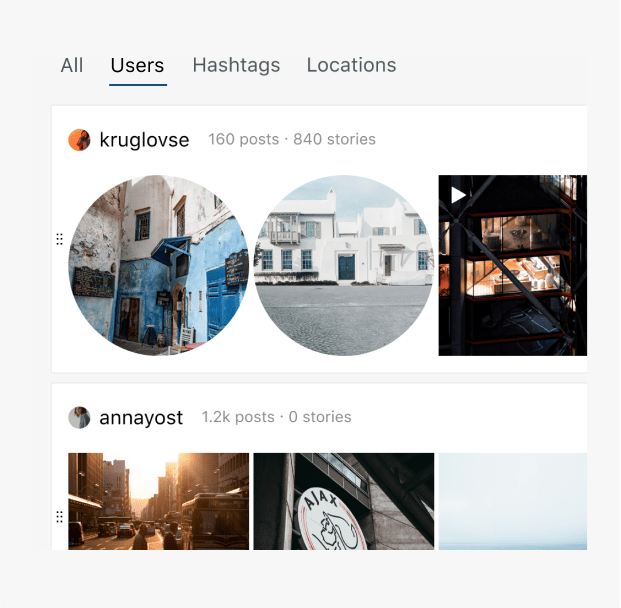 現在就開始下載Instagram的Qoob Stories吧
提供基本功能。對於新用戶和預算內用戶。
2 Instagram Profiles
200 photo and video posts download per day
所有主要功能可用。僅供個人使用。
10 Instagram Profiles
無限量圖片和視頻帖子下載
無限快拍和快拍精選下載
無限私人帳戶支持
无广告
完全高級訪問。商務友好型。
無限Instagram帳戶
自動訂閱更新
帖子和說明匯出
允許的商業用途
無限量圖片和視頻帖子下載
無限快拍和快拍精選下載
無限私人帳戶支持
无广告