How To
How to Download Instagram Photos by Hashtag
With help of Qoob Stories you can download Instagram photos posted under specific hashtag - in an instant you can get hundreds of pictures of interest saved to your computer. Just follow these easy steps:
1. Install and launch Qoob Stories.
Get Qoob Stories
Download
2. Type in a hashtag of your interest in the specific field in the top using # symbol before the word.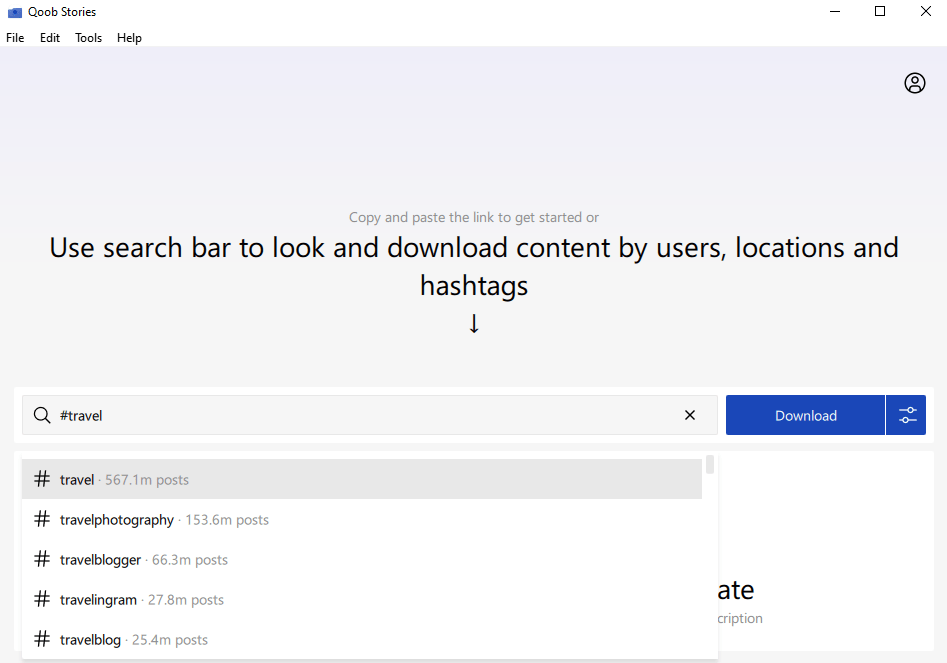 3. Click the Download button to generate results. Qoob Stories will download and save Instagram photos directly to your PC.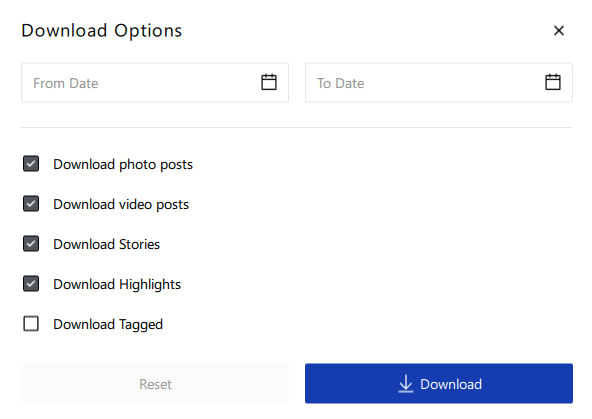 Tips:
Click the Arrow symbol on the latest previewed photo to show all the downloaded photos from Instagram:

Hover the cursor over a picture to display the caption, as well as date and time the photo was downloaded on:

Click the Folder symbol to show the downloaded file in the destination folder; click three dots nearby will show you all the activities for the particular photo:

Click Update Posts button to update the current search:
You can also refresh all the subscriptions in one click by going to Edit menu > Update All Subscriptions or by clicking F5 button on your keyboard: