How To
How to Download Instagram Photos
Unfortunately, there is no option to save Instagram photos directly from the native application, but with Qoob Stories you can easily download Instagram photos to your PC. Just follow the instruction below:
1. Download and run the application.
Get Qoob Stories
Download
Note: in order to download Instagram photos from public accounts with Qoob Stories and perform steps from this guide no login is required. But if you want to use Instagram location search, you need to sign in into your Instagram account.
2. Type in Instagram username, hashtag or location.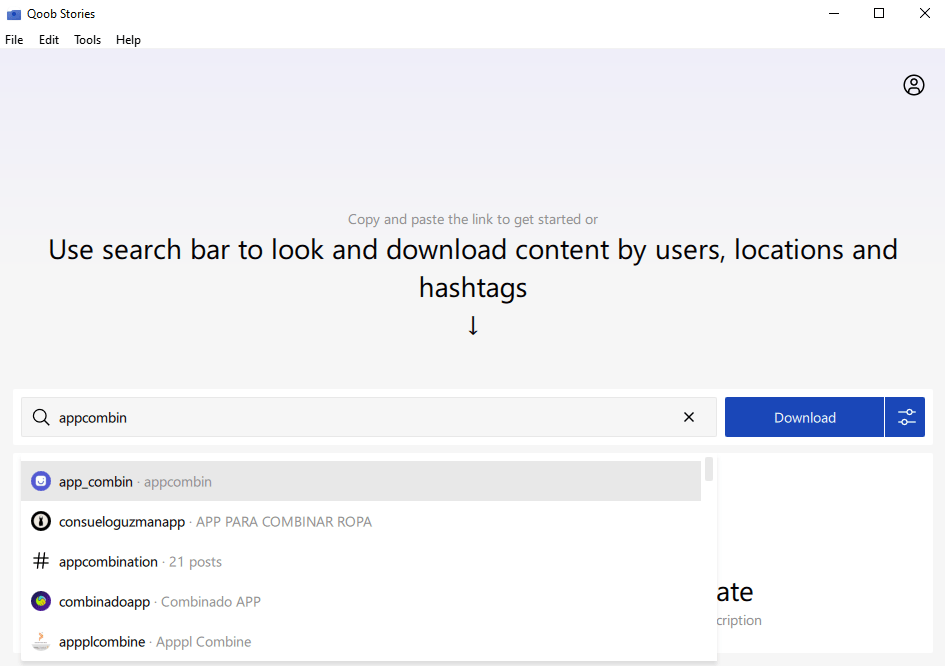 3. When the results are loaded, click Show in Folder in the drop down menu or the Folder icon to view all the downloaded Instagram posts. Click on any displayed image to preview it in your default image viewer.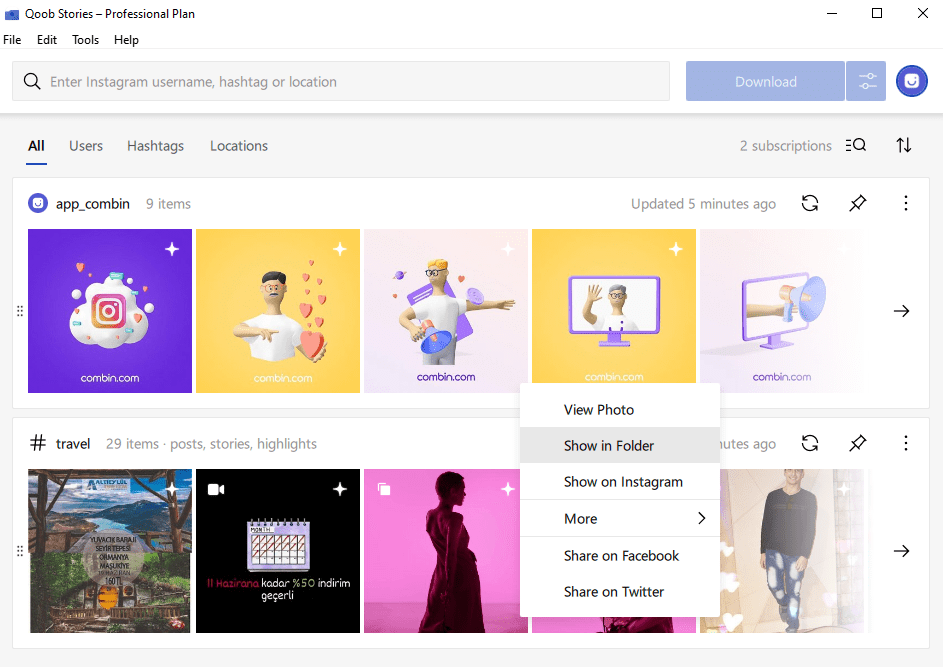 Tip: You can also subscribe to accounts and new photos of users will be automatically updated and loaded each time you open the application.