How To
How to Download Instagram Tagged Posts
Singlehandedly grab all Instagram Tagged posts at once with Qoob Stories. Save the gallery of Instagram photos and videos that you, your friends, and any other public Instagram users were tagged in. Follow the steps below to start downloading Tagged posts from Instagram to your computer.
1. Launch Qoob Stories.
Get Qoob Stories
Download
2. Log into your Instagram account in-app.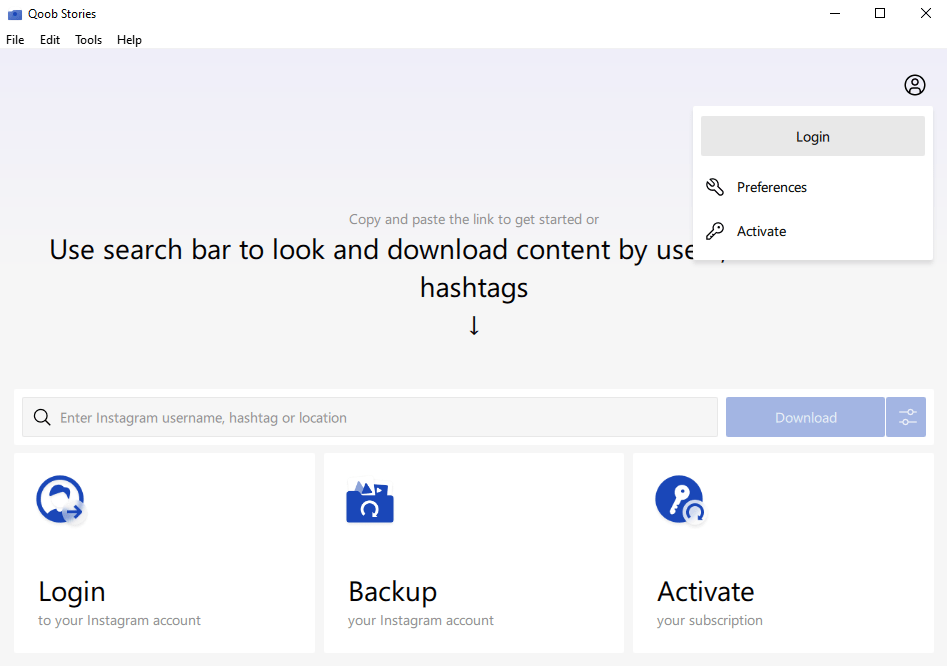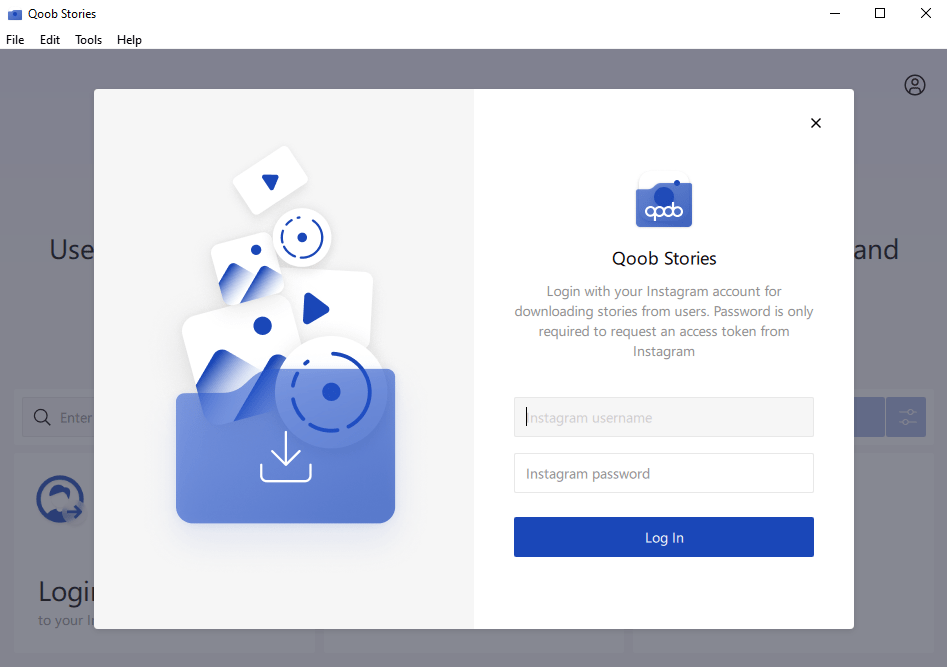 4. Enter an Instagram account username into the search bar.
5. Click the name of the account you want to download Tagged posts from. It can be any public Instagram account, including yours and any private account you follow on Instagram.
6. Click Download. Qoob Stories is going to quickly start the transfer of the entire Tagged posts gallery from Instagram to your computer.