What Is Qoob Stories?
A smart Instagram Story Viewer that lets you browse and save Stories, Highlights, photos and videos from public and private IG accounts.
Instagram Story Viewing & Downloading
See Instagram Stories from public and private Instagram accounts right on your desktop. Just enter an Instagram username into the app to start watching and saving Stories for offline viewing.
Automatic New Content Download
Add favorite accounts to the Qoob Stories IG viewer to download all of their current and future content. Get new posts and Instagram Stories saved to your computer automatically.
Instagram Photo & Video Download
Get Instagram regular posts downloaded in high quality and popular formats. Save photo and video content with metadata from Instagram accounts, hashtags, and geolocations.
Selective Instagram Content Download
Control what will be downloaded. Select some or all types of content - photo, video, Instagram Stories, Highlights, Tagged, and Saved posts.
Instagram Post Captions Saving
Get Instagram posts downloaded with their original captions. Check and copy the text right within the Qoob Stories interface or extract it from the image metadata.
Full Instagram Account Backup
Create a backup of your Instagram posts, Story Highlights, and other content. Download Instagram posts with captions, export the list of the users you follow, save all media.
Instagram Saved Collection Download
Move the posts you bookmarked on Instagram to your computer. Get permanent offline access to your Instagram Saved posts collections, download them in high quality.
Instagram Tagged Posts Download
Transfer the Instagram posts you were tagged in directly to your computer. Save the tagged Instagram photo and video publications from profiles of other users.
Coming Soon
IGTV Video Download
Save IGTV videos of any length from any Instagram account. Watch the long-form IG videos and clips offline on your computer whenever you want.
What Can You Do with Qoob Stories?

Watch Instagram Stories Anonymously
View Instagram Stories of any public account without revealing yourself in the viewer list. Just enter an Instagram username into Qoob to watch Stories incognito, no need to create fake accounts.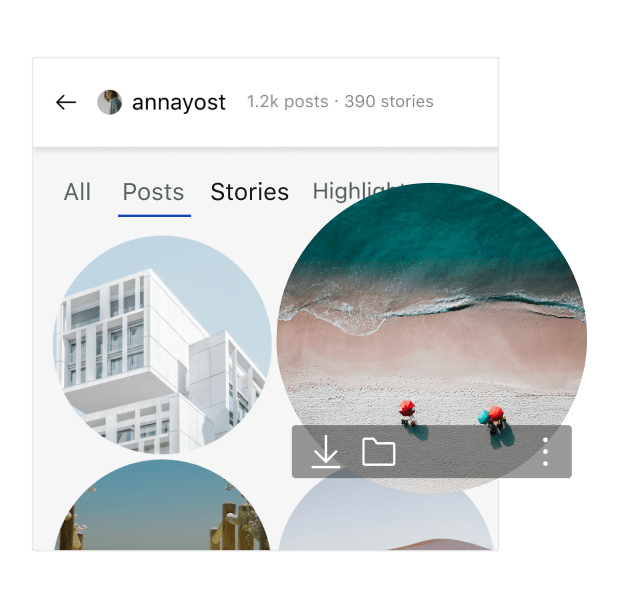 View Private Instagram Stories of Your Friends
Access Instagram Stories, Highlights, and posts of private Instagram accounts that you follow. Browse and save private Instagram content even without visiting Instagram.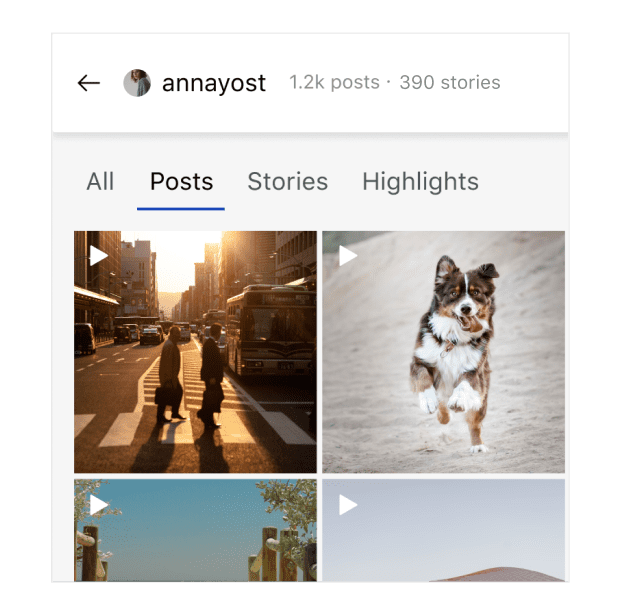 Download Entire Instagram Accounts in Seconds
Save all posts from Instagram profiles, including Stories, Highlights and Tagged Posts. Backup your Instagram account or download everything off any other profile in just a couple of clicks.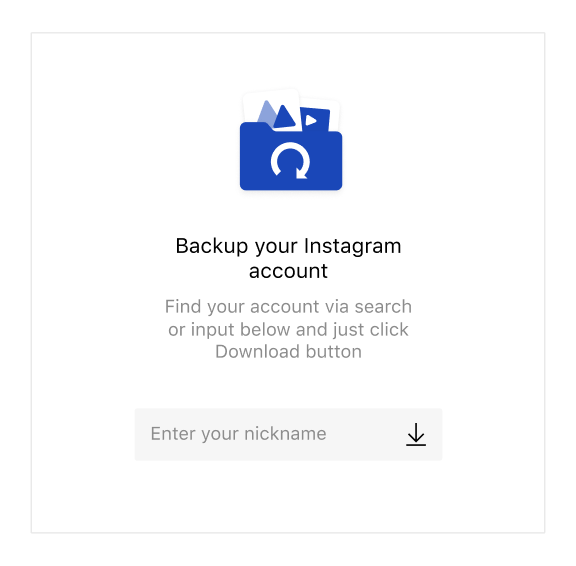 Browse Instagram Feed Without Ads
Watch Instagram photos and videos on your desktop without interruptions by promoted posts. Enjoy the full ad-free Instagram viewing experience no online service can provide.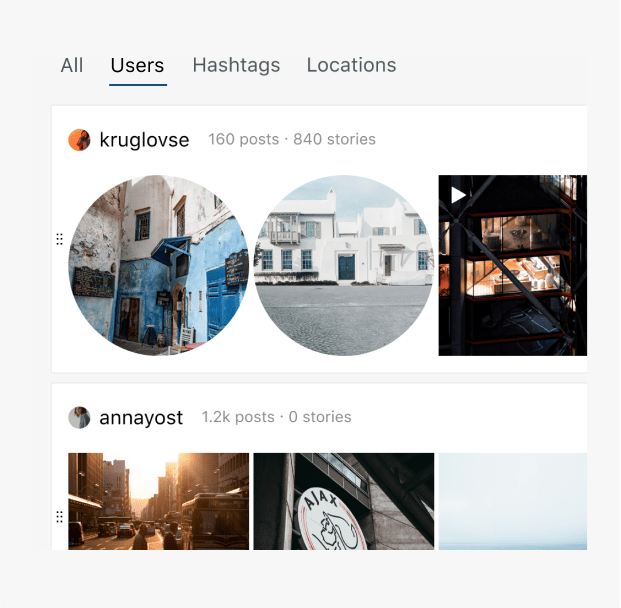 Start downloading Instagram with Qoob Stories today
Basic features available. For new and on-budget users.
2 in-app subscriptions
200 daily photo & video downloads
All major features available. For individuals only.
10 in-app subscriptions
Unlimited photo & video download
Stories & Highlights download
Private account download
Tagged post download
Advertisements free
Full premium access. Business-friendly.
Unlimited in-app subscriptions
Automatic subscriptions update
Posts and captions export
Permitted commercial use
Unlimited photo & video download
Stories & Highlights download
Private account download
Tagged post download
Advertisements free